Comment To Participate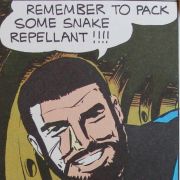 -->

Posts: 8,453

-->

Join Date: Jun 2013

Happy Birthday Nate!
---
You Killed It! as far as I'm concerned you created the outlet! (I was taking shots in 82)
but you had the foresight! and created Joedios Sooo many years before the facebook spinoffs and begrudgingly immature knockoffs...You Killed It! and still support it! Hat's Off! and Happy Birthday!