Member

-->

Posts: 64

-->

Join Date: Jan 2011

Serpentorslair 3rd Annual Winter Dio Contest!
---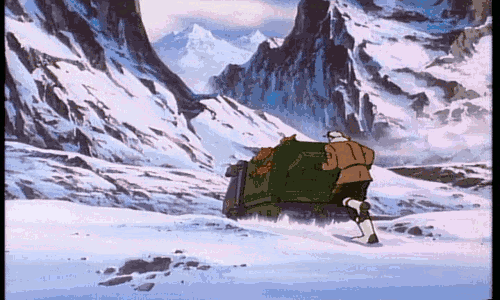 THE SERPENTOR'S LAIR 3ND ANNUAL WINTER DIO CONTEST!

YOU CAN WIN FANTASTIC PRIZES !!!!


HERE IS HOW

FOR THIS DIO CONTEST THE REQUIREMENTS ARE AS FOLLOWS: MAKE A DIO THAT DEMONSTRATES THE WINTER SEASON YOU CAN USE FIGURES FROM ANY TOY LINE. THIS COULD BE SNOW, ICE , OR ANYTHING THAT LETS US KNOW THAT THE DIO IS TAKING PLACE IN WINTER. IT IS THAT SIMPLE. THE DIO DOES "NOT" HAVE TO INCLUDE TEXT, BUT YOU ARE MORE THAN WELCOME TO HAVE TEXT.

THE CONTEST WILL RUN FROM TODAY NOVEMBER 18TH THROUGH MIDNIGHT EST ON JANUARY 31ST.

THE CONTEST WILL BE JUDGED BY THE 6 SERPENTORSLAIR ADMINISTRATORS AND NON PARTICIPATING STAFF MEMBERS.

FIRST PRIZE FOR BEST DIO WILL BE A G.I.JOE ROC NIGHT RAVEN, MARVEL HEIMDALL FIGURE AND TRANSFORMERS GENERATIONS WINDCHARGER, AS WELL AS A ONE OF A KIND CUSTOM "ARCTIC COBRA TROOPER" OF YOUR CHOICE EITHER O-RING STYLE OR ME STYLE PRODUCED BY SERPENTORSLAIR STAFF CUSTOMIZER PROTOXERO.





SECOND PRIZE IS A G.I.JOE PURSUIT OF COBRA CRIMSON HISS AND POC ALLEY VIPER




SO DON'T MISS OUT ON THIS OPPORTUNITY FOR FREE TOYS, AND A CHANCE TO MAKE A FUN DIO!

EVERYONE ACROSS THE WEB IS WELCOME TO PARTICIPATE THERE ARE NO REQUIREMENTS OTHER THAN TO POST YOUR DIO IN THE CONTEST THREAD POST YOUR ENTRY HERE!


GOOD LUCK EVERYONE
__________________
SerpentorsLair.info