"Toot" Spelled inside out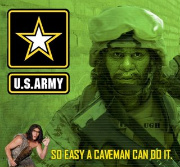 -->

Posts: 2,297

-->

Join Date: Oct 2009

---
Along the same lines as Thinktank, I was shooting a pic with Blowtorch and Barbecue. I had an aresol can of starting fluid with the straw from a WD40 can in the nozzle to make a stream.
I set a small fire and shot the stream over the fire to ignite the ether, the effect turned out about like I hoped.
What I didn't realize was how close the flame was to the end of his weapon, so after a few shots, the end started getting dropppy and melty. I decided to give Blowtorch a break and sprinkled some dry grass around (I was in a sandy, dry are, no danger of starting a real fire around) and lit the grass, posing Barbecue in the fire and taking the pics.
At the end of the shoot, the damage was Blowtorch's weapon melted and out of shape, Barbecue's hose melted in half and the nozzle melted out of shape and both figures have scorch marks all over, but that kind of looks cool and gives an element of realism to their look. Fortunately I had a second blowtorch to give Blowtorch, but Barbecue still needs new tools.
__________________
The United States will conquer Terrorism with the help of God and a few Marines.

Some people, when trying to avoid thinking about those things that cause them pain, turn to drink, or perhaps food, or drugs... I turn not to any of those... I collect action figures, turning my mind to the hunt, so that I might find a mote of peace... Over the years, I've found that alcoholism is much more socially acceptable by far.