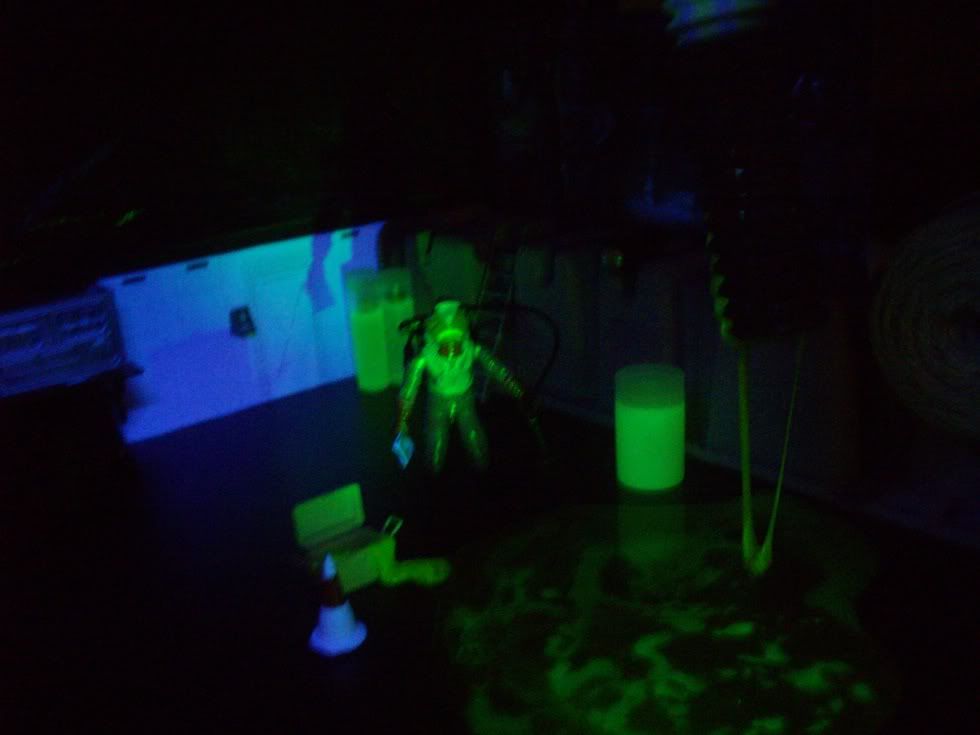 Want to know an easy way to make some radioactive toxic slime? This is a quick tutorial on how it can be done with some household items.
Materials:
Borax (a readily available laundry booster)
White School Glue
Water
Food Coloring
Optional:
Highlighter Ink
Gloaway Paint
Steps:
Make water solutions of the glue and Borax (separate solutions). Each should be about 50% water. Mix them up. If you want a colored slime (it will be white without food coloring) add a drop of yellow and a drop of blue to the glue mix while stirring. If you want glow-in-the-dark slime, add some Gloaway brand paint (found in craft section at Wal*mart) or try making your own highlighter fluid by cutting open a yellow highlighter and mixing it in water then adding that fluid to the glue mix. Then, simply pour the Borax mix into the glue mix slowly. Stir it up while pouring and you will feel it getting viscous. Have a ziplock bag or container handy. Simple as that.
Mess Factor:
We'll be using glue, food coloring, and paint, but the main ingredient is a laundry booster so it's pretty clean.
http://www.wonderhowto.com/how-to-m...nd-glue-162853/