Member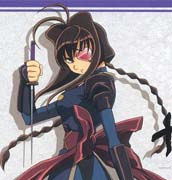 -->

Posts: 34

-->

Join Date: Feb 2005

---
Most model / hobby shops and many large bookstores carry good resource books for terrain building ('model makers handbook' type books). Model train stores and the like carry lots of scenic materials - though they can be pricey.

Here's something I posted on another board in regards to making ice out of foam:

"To cut up the foam it's best to use a hot knife (not red hot, but still very hot) or a special foam cutter. A knife is best heated over a flame, such as a small meth burner. Foam cutters look like hacksaws, but have a wire instead of a blade. They are electrically powered, and the wire heats up when turned on.

When cut, the foam is melting, so ventilation is a good idea. Also cut a bit bigger than you need as the foam recedes back slightly. If the blade is too cool the foam will go sticky and leave stringy bits like a slice of pizza, too hot and it might catch fire. Cutting may also leave scorch marks, some small ones can be seen in some of Cap's pictures.

To get the shape you want for rough structures (such as hills), cut the vauge shape you want (but with plenty of excess) so it will be a series of steps like a topographical map or Mayan pyramid. Glue them on top of each other with PVA glue (not too much, just a thin spread) and leave to dry. Once dry take your knife (I use an old kitchen knife) and heat, and take pieces off until you have your desired shape. It will take some practice, so have a go on some smaller projects first. Think of it like whittling away at a piece of wood.

To get a more powdery, snowy effect (rather than ice), coat the foam with a layer of PVA, and dust with a layer of white 'snow flock'. Leave to dry. Once dry tap off the excess onto a sheet of newspaper for recollection. If you want an interactive piece, simply pour on a thick layer of flock, but be aware that any breeze will send bits all over anything else in the room. Covering the foam a layer in plaster of paris / pollyfiller will smooth it out, and allow aerosol spray paint to be used (but I would still advise against it as a general rule).

In addition, foam can be used to make easy, lightweight bunkers and buildings. Take five bits of foam, make a box. Cut out slits and doorways. Mix up some plaster of paris / pollyfiller (found in hardware stores / departments), and add some detergent or draincleaner (medium to fine grain sand also works). Apply to your bunker. The grainy detergent will give a rough texture to the pollyfiller so it has a more cementy look. Paint and drybrush. Leave out the detergent for a smoother or mud brick look (depending how you paint it)."

Another poster added:

"I do not use PVA(Elmer's to us guys here) glue because in humid climates and wet weather, like Florida, it loses adhesion. That is why I apply flock directly to my wet acrylic paint, as this locks in the flock, or flocked design (you can make great Joe sized frescos and reliefs with paint and flock..) permanently upon drying.

I am a big fan of the versatility of commercial styrofoam. Those huge heads and fallen idols shown in the Lord of the Rings movies' forests were made exactly this way, only using industrial strength "wonder cutters". I have two, the hacksaw variety, and a detailing set that has multiple wires and coils. These I use for Justin's climactic future piece.

In lieu of plaster of paris, which many a terrain/gamer use, I use this other product called Creative Paperclay. This stuff is made from pulp and volcanic ash, plus other things to create a clay that can form incredible details (see Justin/Airtight's cabins chimneys) yet dries as light and white as paper. It is very durable and takes paint and sealer like magic.

Creative Paperclay is pretty durable. Especially after it has been painted and sealed. Once dry, you can actually carve and sand this stuff, and it only breaks when you purposely snap it as you would a stick of chalk.
Imagine the density of chalk, with none of the brittleness. PofP, which can be durable in its own right is also very brittle. It chips and flakes.
Paperclay gives a bit, but I have only seen this stuff break and chip when thrown or falls to a marble floor. The only definable problem I have observed with Paperclay is that thin items, when drying can warp and curl, if not properly flipped occasionally during the drying process."

For water you can get clear resin or special 'water beads' (I forget the real name). You heat them up and they melt so you can then pour them into a creek bed to create water.
__________________
Production values? What're they?
Visit the
Bizzare
side of Joe.