-
How-To
(
http://www.joedios.com/forum/forumdisplay.php?f=7
)
- -
Urban Scenery
(
http://www.joedios.com/forum/showthread.php?t=4540
)
| | |
| --- | --- |
| Urban Saboteur | 04-08-2011 04:07 PM |
---
Urban Scenery

Urban Scenery
The best Sports are Urban.. therefore.. so are the dios :p
[Image submitted by FLATLINE 18/10/2009]
As part of the ongoing project to make things more friendly, this thread and 1st post is aimed at helping everyone who is both new and a veteran needing a refresher or assistance in building sets for Urban Scenes.
In here you will find alot of helpful articles dedicated to helping you create a wonderful environment for you to pose your action figures in.
Any questions fired here in this thread should be about problems or help you need with the Scenery in question. I also welcome any insightful articles by members of the community, full credit will be given to the contributor, I'll do the indexing from here.
Brick Wall / Ruined Wall
Ruined Wall
Submitted by
Dreadnok Dread
Brick / Block Wall
Brick Wall
Submitted by
Vader9900
Cardboard Building
Building With Cardboard
submitted by
Fled74
His Main Article
http://hobbystop.webs.com/howto.htm
Chemical Plant / Eco Warriors Scene
Eco Warriors Battle
- contributed by
Stormer
This was setup and taken using his concrete in the backgarden and the chemical containers are plant pots turned upside down! - Great idea that is very effective.
Sewer Pipe
Sewer Shot
- submitted by
ender098
Warehouse Scene
Warehouse
submitted by
rnrhero
Warehouse (PTE Extended)
Warehouse Set
- Submitted by
Scarrviper
Wooden Pallet
Wooden Pallet
submitted by
rnrhero
At my own Request I have asked the Moderators to Sticky this thread. So it remains at the top of the how to.
I will begin adding in articles and indexing everything in the next few hours
Rich
| | |
| --- | --- |
| fled74 | 02-02-2012 05:01 AM |
---
It's come to my attention that a JD member has republished my How-To article on another site, translated into French. He's also hot-linked the images from my server.
Apparently this was done early last year, without my knowledge and obviously without my permission.

Sure, he included a link back to my tutorial page, but that's beside the point. He obviously didn't think it was worth the trouble to first send me an email asking permission.
| | |
| --- | --- |
| neapolitan joe | 02-03-2012 08:53 AM |
---
Great set!

Put water on the ground!
| | |
| --- | --- |
| Dreadnok Dread | 01-04-2013 09:36 AM |
---
heres some more images to work from guys. Heres a sewer culvert I did a while back based on Vader9900 an older member not around much anymore.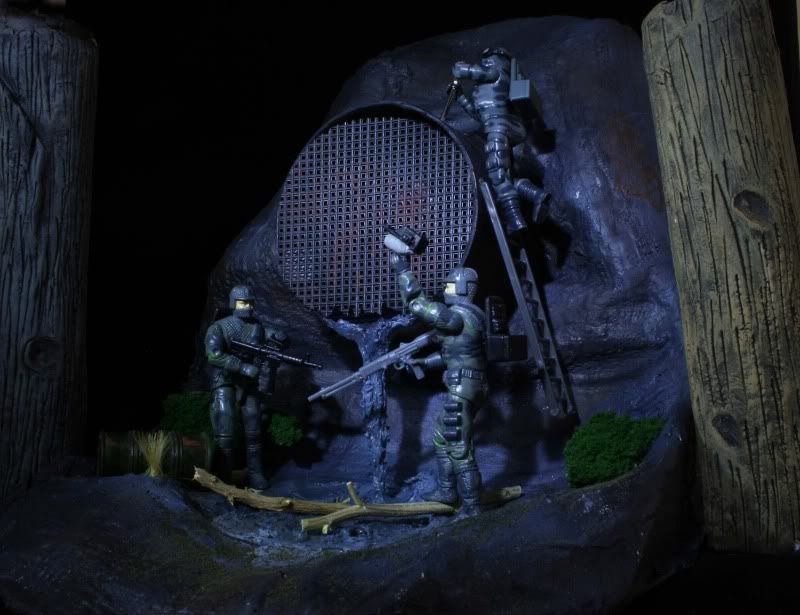 the next one is an alley way all done with hydrocal/lightweight plaster everything was made by me from the little posters to the boxes and what not! enjoy!
All times are GMT -7. The time now is

10:48 PM

.
Powered by: vBulletin Version 3.0.6
Copyright ©2000 - 2022, Jelsoft Enterprises Ltd.